08 Nov 2019

Alternative UCITS are having a solid 2019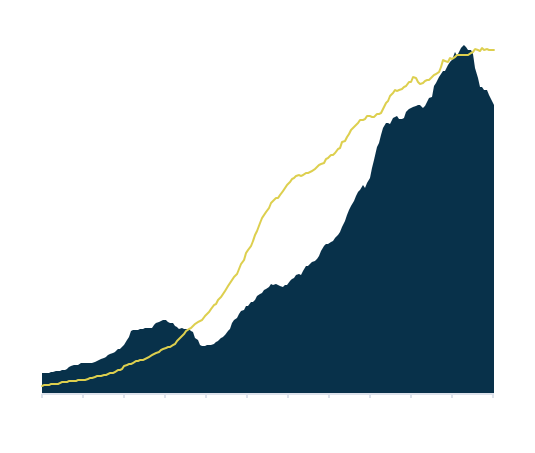 Most Alternative UCITS funds are having an very solid 2019 sofar. The LuxHedge Global Alternative UCITS Index posted a tiny gain of +0.06% in October, bringing year-to-date results for the average fund up to +3.22%. 80% of funds are able to post positive results so far in 2019.
Nearly every strategy index is doing well in 2019, with performance for Macro strategies standing out most. CTA's gave back part of their YTD gains in October, but the LuxHedge CTA & Managed Futures Index remains at +8.86% YTD. Equity Market Neutral funds are having their worst year ever on a relative basis: LuxHedge Equity Market Neutral Index -0.17% in October and -1.82% YTD. Both discretionary and quant strategies are contributing to the general underperformance.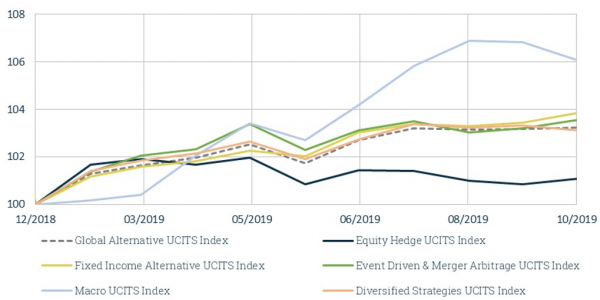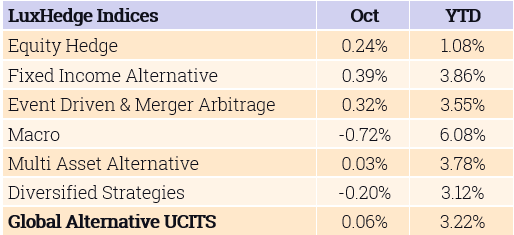 Asset outflows stopped in Q2
The first two quarters of 2019 saw many investors flying to safety in bond funds. Alternative UCITS experienced about 25BEUR in outflows during the first half of 2019, driven in large part by a handful of giant funds that underperformed or experienced bad press. The general trend in outflows seems to have stopped since the summer with Multi Asset Absolute Return (+5BEUR) and Absolute Return Bonds (+3BEUR) gaining most.