26 Sep 2019

Lyxor brings renowned Bridgewater strategies in UCITS form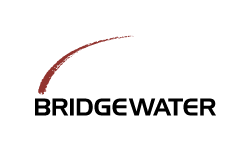 Bridgewater Associates, the worlds's largest hedge fund founded by legendary investor Ray Dalio, is making its strategies available to European investors via the UCITS platform of Lyxor Asset management. The new Lyxor/Bridgewater Core Global Macro Fund will combine Bridgewater's 2 flagship strategies. 50% of risk will be allocated to Bridgewater's All Weather strategy (pure beta, capturing of risk premia), the other 50% of risk is allocated to the Pure Alpha Major Markets strategy (long/short relative value).
The fund will offer daily liquidity and institutional shares are available at 1.50% management fee and 15% performance fee, quite notably cheaper than the Bridgewater offshore variants.
Bridgewater's strategies are currently not distributed in the US as a mutual fund because the firm has historically only served institutional investors and UHNW individuals. This marks the first time that All Weather and Pure Alpha will be accessible to a broader investor audience and in a more strictly regulated form. The fund will also be distributed in Brazil through an agreement with Banco Bradesco.