25 Jul 2019

ESG Alternative UCITS space slowly growing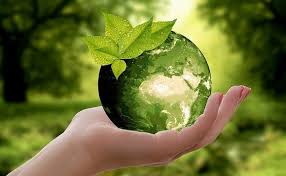 With a world of investing that is increasingly focused on Environmental, Social and Governance criteria, it was only a matter of time before ESG Alternatives took off.
2019 has seen a few new funds launched with also Trium announcing an ESG emission impact market neutral fund earlier this month. Sofar all strategies are in the long/short equity space, where the manager selects ESG champions for the long book and either hedges out market exposure via an index or takes short exposures on companies that are doing less well from an ESG point of view.
Assets in this subsegment are still a small at currently 90MEUR, but steadily growing with each fund launch.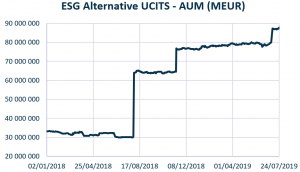 ESG Alternative UCITS in the LuxHedge database:
Osmosis MoRE World Resource Efficiency Fund Sustainable Market Neutral (Equity Market Neutral)
C-Quadrat APM Absolute Return ESG (Multi Asset Absolute Return)
Protea UCITS II ECO Advisors ESG Absolute Return (Equity Long/Short)
Trium Morphic ESG Long/Short (Equity Long/Short)
(Upcoming launch later in 2019)
Trium ESG Emissions Impact Fund (Equity Market Neutral)