19 Nov 2018

Alternative UCITS funds had a tough month of October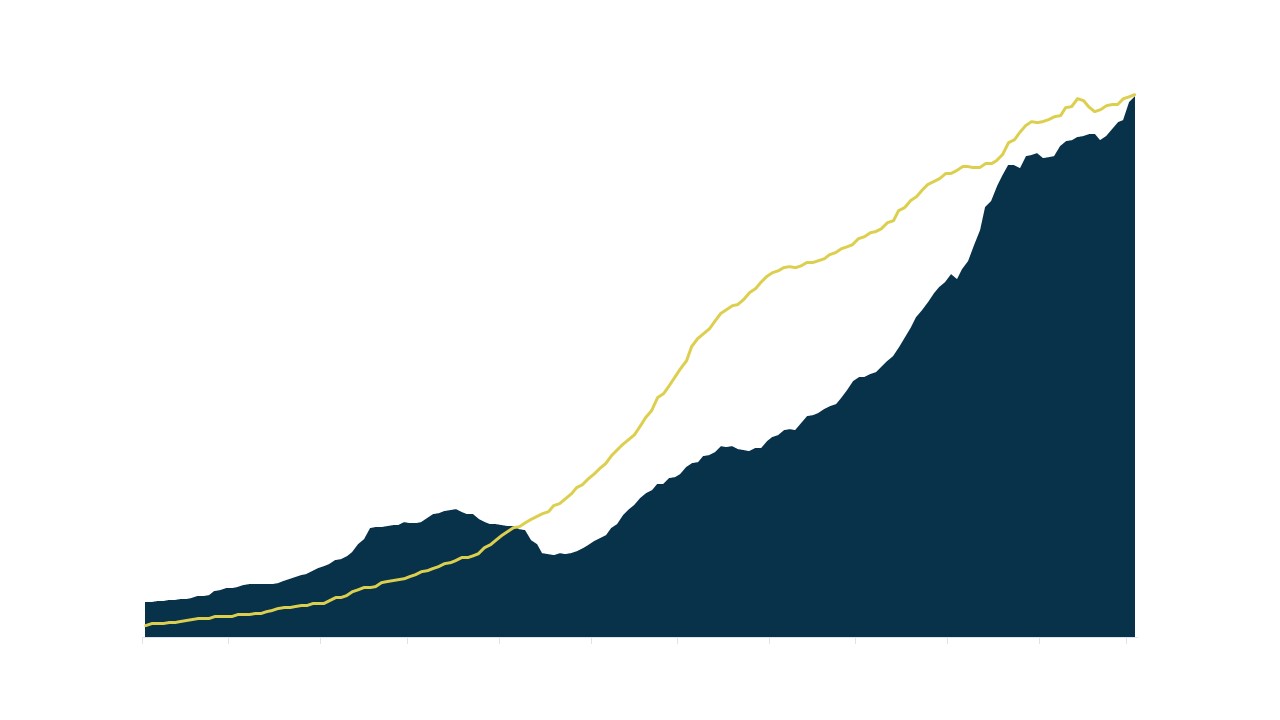 On average, Alternative UCITS funds suffered during October's market correction with almost every strategy index showing a negative performance. The LuxHedge Global Alternative UCITS Index posted a loss of -1.67%, bringing YTD down to -3.08%, the worst drawdown since early 2016. Only 1 out of 5 index constituents has been able to post positive results since the beginning of 2018.
Assets under Management in the overall universe declined with -2% YTD.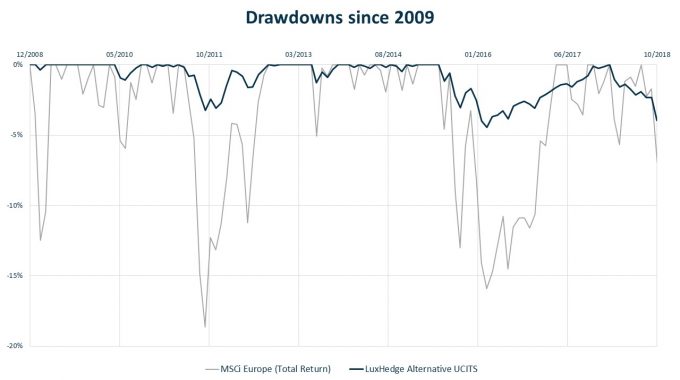 Many Equity Hedge strategies suffered from a net positive beta in October with the LuxHedge Equity Long/Short UCITS index declining -2.90% (-3.71% YTD). In line with the underlying regional equity markets, managers focusing on US and AP had the most difficulties, with the Long/Short indices declining respectively -4.64% and -5.30%. Also Equity Market Neutral managers could not produce positive results on average with the LuxHedge Equity Market Neutral index declining -1.31% during the month of October. Overall, one out of three Market Neutral UCITS managers is able to generate positive results sofar in 2018.
Fixed Income Alternative UCITS had a difficult month of October too with the Rates Long/Short index posting a -1.05% loss and the Credit Long/Short index declining -0.72%.
After large gains in September, the Discretionary Macro UCITS Index posted a -1.10% loss in October. CTA & Managed Futures UCITS keep having a very difficult 2018 with the index declining -2.40% in October, bringing YTD down to -6.68%. Mainly Trend following strategies struggle in 2018 with almost all Trend Following CTA UCITS posting negative results this year.