01 Feb 2018

Rothschild launches R Perdurance Market Neutral fund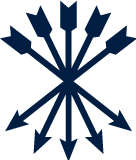 Rothschild Asset Management will launch an Equity Market Neutral UCITS in partnership with French boutique Perdurance Asset Management.
The fund will be managed by Ivan Briery from Perdurance, who was the lead manager of the renowned Voltaire hedge fund. The strategy will focus on Europe, selecting long equities based on a sector, geographic and style analysis while completely hedging out the market beta exposure through index futures.
The fund will sit on the Rothschild Irish UCITS platform alongside other Alternative UCITS funds like the CFM Diversified Fund (CTA Diversified Quant), Parus Fund (Equity Long/Short Global) and Karya Macro Fund (Global Macro).